HEADACHE & MIGRAINE PHYSICAL THERAPIST
The Natural Solution For Headaches & Migraines
People local to Colorado Springs and from across the country come to discover the most overlooked cause of headaches and migraines with physical therapy that's focused on the neck, jaw and shoulders. See years of head and facial pain reduce within weeks.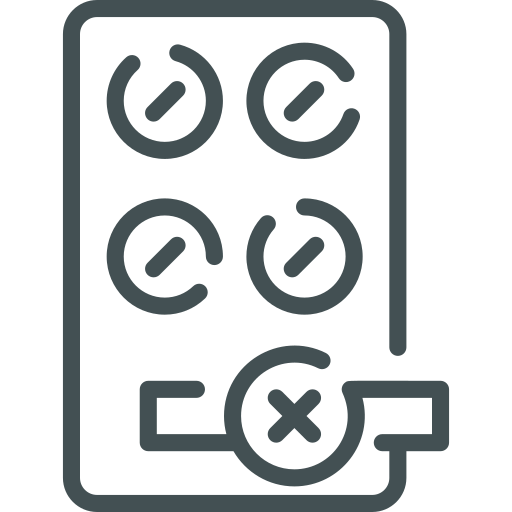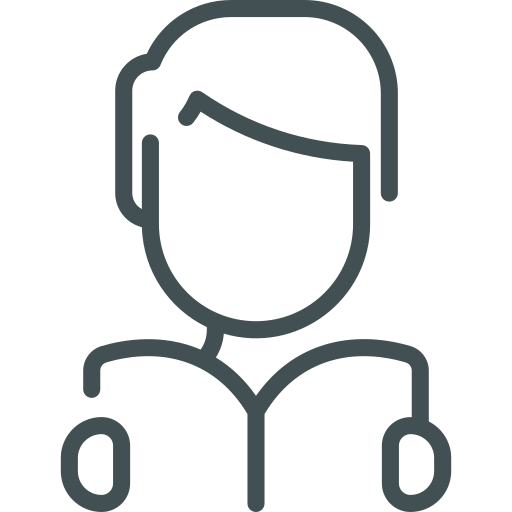 Understand overlooked triggers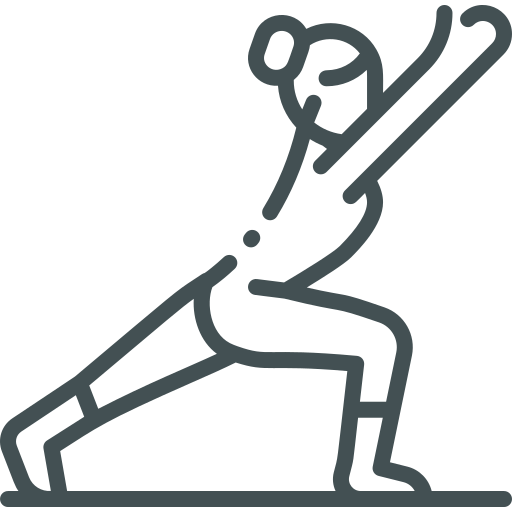 Searching For A Medication-Free Answer To Migraines?
People who are stuck in the cycle of getting treatment for symptoms often start to feel as if NO ONE has an answer…other than a pill.
It can be lonely, isolating, and frustrating to feel unheard and alone.
Are you experiencing these symptoms?
1
Dull ache or pain behind the eyes
2
Sensitivity to lights and sounds
7
Visual disturbances, such as blurry vision or double vision episodes
8
Throbbing or sharp head pain
A destination headache center with patients from over 25 states
Many patients who first come to us say:
My providers have told me my migraines are just something I'll have to live with."
I'm tired of the side effects of my prescribed medications but cannot function without them at this point."
No one has been able to identify a root cause, and I feel hopeless."
I feel so reactive to my symptoms and become a totally different person."
We believe you deserve to feel in control of your health again — with more symptom-free days and less worry over when the next migraine will hit.
Don't just manage symptoms. Treat the source!
Whether you have a family history of headaches, or migraines as the result of an old neck or head injury, you don't need to suffer anymore. Stop feeling like your headaches and migraines are controlling your life. There is an answer to your symptoms.
Physical therapy for the neck at Novera has decreased headache and migraine symptoms for hundreds of people, and it can work for you too. Our headache specialists help you navigate what could be triggering headaches by understanding your medical history and completing a thorough evaluation visit.
We don't want to be another "I tried that, but it didn't work" so we give you the first 30 minutes absolutely free to ensure you are a good fit. 
I never thought I'd be able to get rid of my migraines. I've tried all kinds of treatments including injections. After just three weeks of treatment, my migraines are gone! Such kind staff and very accommodating for moms of littles.
Dr. Taves and his office have helped me tremendously. I seriously don't know what I would do without them.
This man is truly incredible--a saint, if you will, accomplishing miracles in those pilgrims that come to him seeking healing. 10/10 would recommend.
Logan Pitsenberger
2023-01-27
Highly recommended. Dr. Taves' unique approach to treatment has drastically increased mobility and relieved almost all pain in my neck after 35+ years of suffering due to two life changing auto accidents. He listens to what patients have to say and adjusts his treatments accordingly.
James Sadlovsky
2023-01-14
I suffered from daily headaches and was taking Tylenol multiple times a day with little to no relief. After going to Dr Taves and following his treatment plan I am now able to go weeks without a headache and haven't taken any Tylenol in over a month.
Karli Podhirny
2022-11-10
I am SO thankful for this place! Kelsey is amazing! I came to their office super skeptical that they would be able to help me. I had been having headaches off and on for years but by the time I finally went to see them I had had a headache or a migraine everyday for 3 months. I was getting frustrated with my doctor who kept giving me pills to try without addressing the cause. I was afraid to be hopeful when I went to see Kelsey, but decided to give the process a try. I am so thankful that I did! I feel so much better. I might have a small headache here or there, but it goes away faster and without the meds I used to have to take. Novera is worth the try if you have headaches or neck issues! I can't say enough good things about this place.
I have suffered from migraines with aura for 16 years. I found Dr.Taves' podcast last year and started listening regularly and applying it to my life. I was on vacation in Colorado in May and decided to make an appointment to be evaluated while in town. I am so glad I was able to go in person to be evaluated because it gave me great hope to get control of my life again. Prior to that I was starting to try prescription medication which I really did not want to do. I then began a virtual coaching package and started using the Sam device in addition to my other exercises and lifestyle changes and have significantly decreased the amount/severity of migraines. I am confident that if I am compliant I will continue to have good results. Thank you so much for your help!!!
Dr Taves is very knowledgeable and the staff is very friendly. I came from Indiana and Bria was so nice to give me ideas on sites to see and places to eat. It has only been 3 weeks but I can start to feel a difference and have a good feeling about that I will keep getting positive results. Thanks Novera 🤗
Samantha Myers
2022-09-07
I have only had a few sessions with Kelsey, but so far I am very impressed. She is skilled, kind, an active listener, and so understanding and validating with things that have been brushed off by other doctors. She talks me through everything she does and explains the reasoning behind something in a way that is easy to understand. I am looking forward to more sessions with her and I am finally filled with HOPE again after being in the dark for a while.
Alexandria Portillo
2022-08-16
Migraine Relief With Novera
The difference with Novera is that we advocate for our clients to be curious about their health. Receive hands-on therapy by a specialized physical therapist to address one of the most overlooked causes of headaches and migraines. Learn self-management planning and build your personalized at-home tool-kit so you can engage in exercises that help you take back control of your headaches.
Our clients know that the skills they learn and the work they put in lead to the successful pain-free days, weeks, and years they experience! 
With A Novera Care Plan, You Get:
Restore function to your body, your mind, and your life! Novera physical therapy programs are custom to your needs, always.
A FREE 30-minute discovery session (for local appointments only)
1-hour evaluation identifying your pain and looking for the root cause, often found in the neck, shoulders, and jaw
One-on-one sessions with your physical therapist that focus on treating the root cause of your symptoms
A non-medication approach to healing
Access to our network of holistic providers
A personalized home program
Empowerment to wean off headache and migraine medication
Take The First Step To Feeling Better
Schedule your first visit today. Discover the source of your headaches or migraines and reduce (or eliminate!) the need for medication.​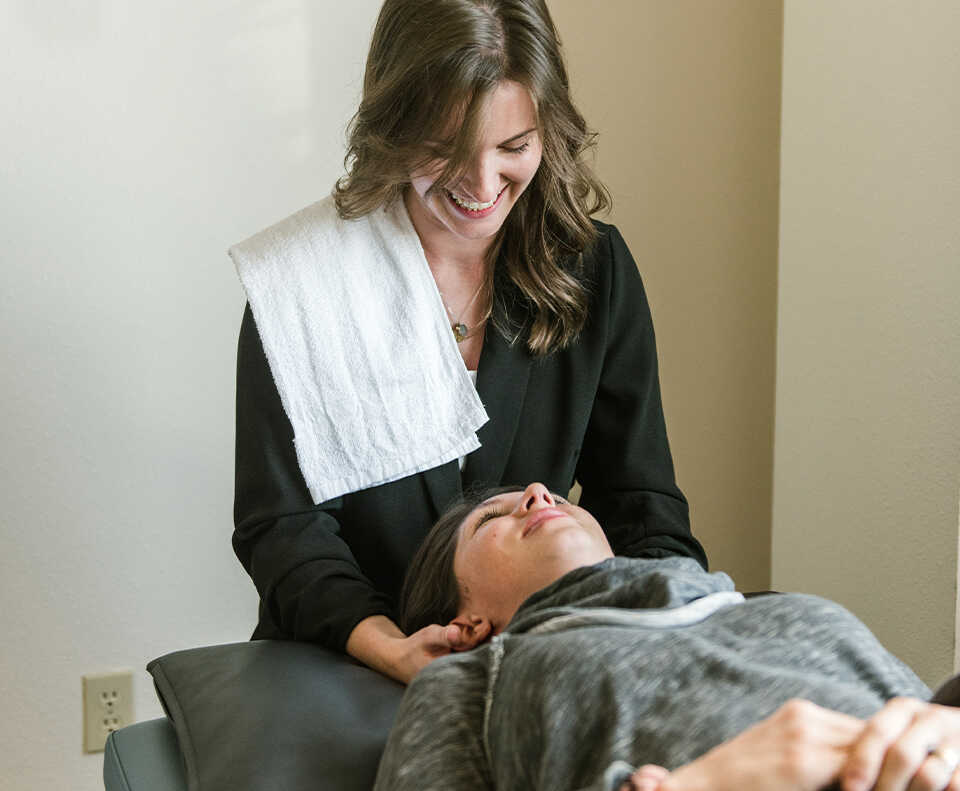 Treat symptoms at the source with private, hands-on physical therapy sessions. Finally ease painful episodes, and take back control of your health.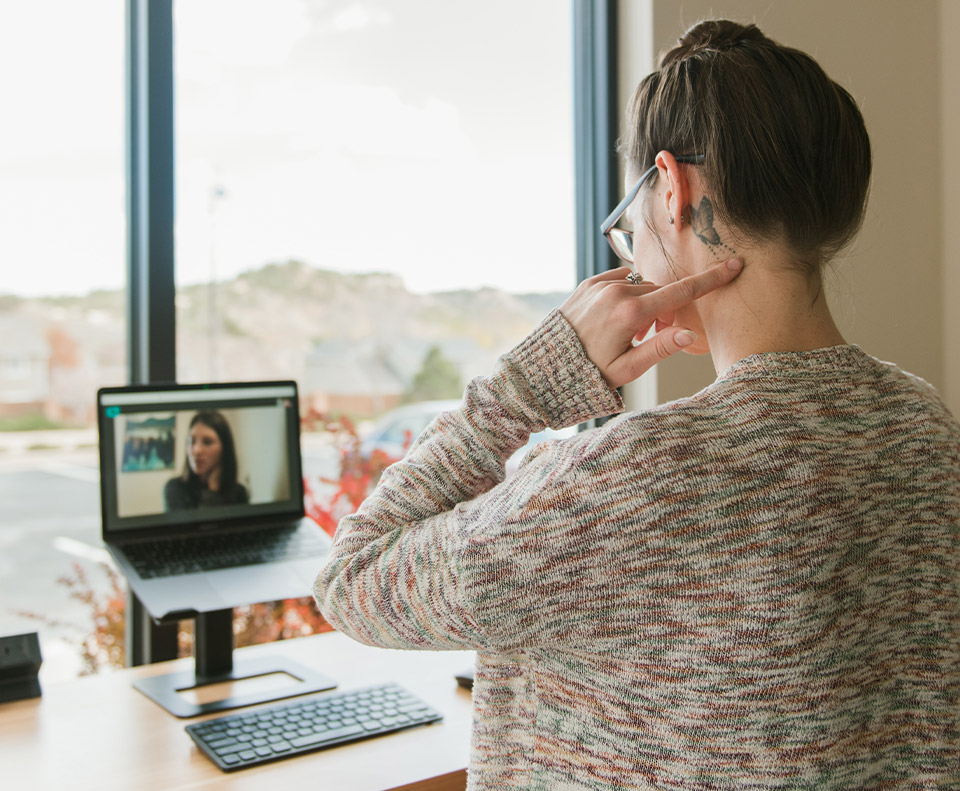 Learn the skills to manage headaches and migraines from the comfort of your own home with our virtual coaching program.
Physical Therapy For Headaches & Migraines
Chances are, the symptoms and pain you're experiencing start in the neck. That's why the team at Novera Headache Center specialize in Physical Therapy that targets the neck and identifies the underlying causes triggering headache and migraine attacks.
In-person treatment plans include rehabilitative hands-on physical therapy addressing one of the most overlooked causes of headaches and migraines. Virtual plans include lifestyle coaching to eliminate harmful routines and maximize on healthy habits to reduce headaches and migraines.
With in-person care, you also learn exercises, accurately assess lesser-known triggers that could be sabotaging your progress, and safely wean off medications (if currently on them). And if you aren't satisfied, you get your money back.
After reducing your symptoms in the short-term, the key to long-term success is to follow the prescribed exercise routines at home in between sessions once on a maintenance plan.
Headaches Don't Have Work Hours
Headache symptoms arise at all hours of the day. Whether you're up after hours or are awake before the first morning bird looking for answers, we want you to have a way to get answers fast.
Click the link below to tell us a little about what you're experiencing. Then, give us a time to get in touch with you. We'll call you at your earliest convenience and answer any questions you may have.
We're so glad you're here.
Aren't Headaches Neurological Disorders?
Are you still searching for an answer as to why you're struggling with headache and migraine symptoms? Perhaps you've been told it's simply a neurological problem and nothing can be done, so symptom management via medication is largely provided as the only option.
Although the neurological system is involved, labeling headaches or migraines as a neurological disorder can be misleading, as the medical community is unable to identify any known cause.
Connecting your symptoms to this overlooked problem can provide the answer to why you're experiencing migraines or headaches. This, in turn, leads to hope and empowerment to break free from the fear of your next migraine or reliance on medication to ease symptoms.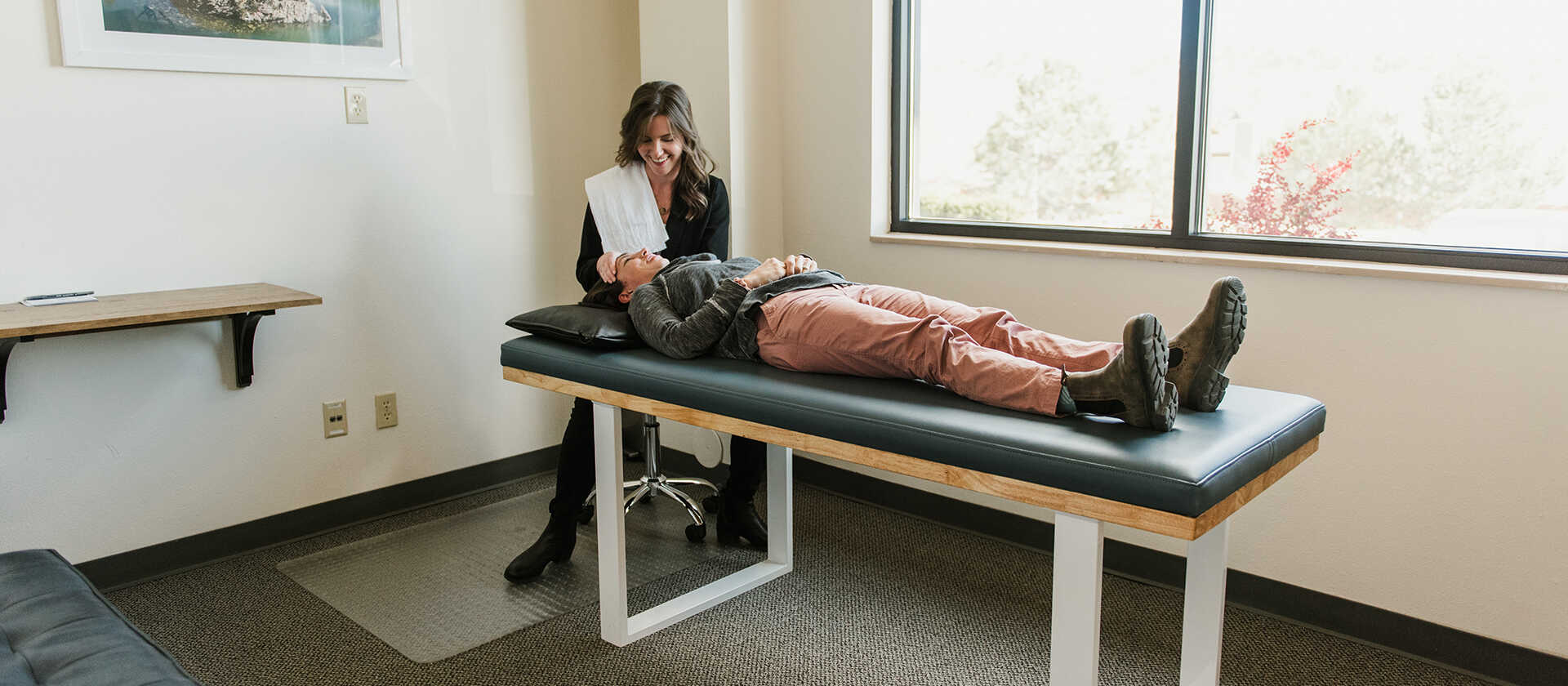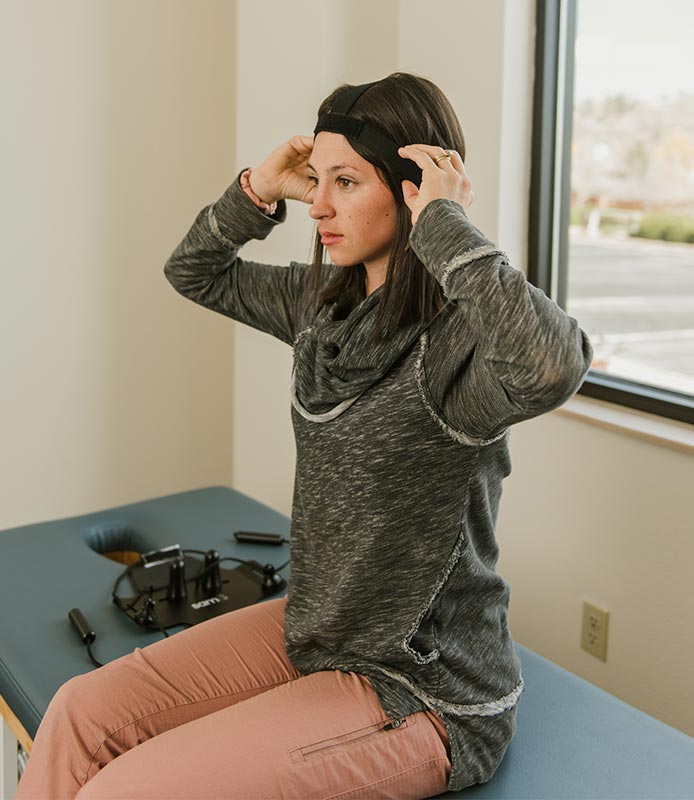 Find The Root Cause Of Symptoms
At Novera, we're tackling the most overlooked and misunderstood neck problems that lead to headaches and migraines.
We have addressed each of these types of headaches or migraines through our evaluation and treatment process:
Migraine headaches with aura
Migraine headaches without aura
Medication overuse headaches
Have you been told the issue is not in your neck, but you're not so sure?
Schedule a visit today and take back control of your headaches.
Take Back Control Of Your Health Today
The first step to feeling better starts with a conversation.
Let's discuss what you're experiencing and how we can help!